about us
We help you to bring your product to Japan.
Eliters Club has specialized in crowdfunding marketing and public relations since it was funded.
You won't need to worry about creating, designing and optimizing Makuake campaigns at all. We are here for you!
Localize your contents to Japanese:
You don't need to worry about the language barrier. Your full-time campaign
manager will take care of it for you.
List your product on Makuake:
Your full-time campaign manager will guide your campaign from back-end coding to analytics, graphic design to copy writing, advertising and PR.
Handle all enquiries from supporters:
You won't need to respond to your supporter's enquiries. Your full-time campaign manager will deal with it for you.
Basic marketing included:
As we mentioned earlier, your full-time campaign manager will do basic marketing for your success.
Total support for all projects
testimonials
What our clients say
You can see how we are performing based on our past clients!
I worked with Kaz for the Mukuake Crowdfunding campaign and he did an amazing job! He is a great communicator and an absolute expert for crowdfunding e-commerce in Japan. I highly recommend him.
Thanks to Kazuma Hayashi for all the professional support and help to bring my OxyTwister in to the Japanese market. I look forward to working together in the future regarding business in Japan!
I can't say enough positive things about working with Kazuma Hayashi. Not only did he help us bring the product to the Japanese market with an amazingly successful crowdfunding campaign, and the entire process was enjoyable and smooth. Easy to work with and always kept our best interests in mind throughout. Highly recommended.
Kaz is a trustful partner, we enjoyed working with him for his expertise, patience, and quick response. We appreciate his great job for bringing our project into the Japanese market and highly recommend him.
Entering the Japanese market is almost impossible without solid support from someone who understands the trends, tastes and marketing tips to capture the attention of the Japanese buyer. Kaz made the process easy, exciting and fun. The Makuake business model is fresh and innovative and clearly the way forward in the future.
Kaz proved that he can promote any type of product with his wonderful knowledge of crowdfunding and it will succeed! The whole process in makuake was easy and successful. I am highly thankful for having such a strong and cooperative partner in Japan!
CASE#1
5 million in 24 hours. 4K Portable Monitor
PRODUCT: 15.6 inch 4K Portable Monitor
This item is a manufacturer from Shenzhen, China. We have negotiated online with the manufacturer here as well. The tempo of Chinese manufacturers is fast, and business is rapidly being decided even online. We were able to achieve 15 million yen in sales by attracting clients in advance.
CASE#2
MORE THAN $100,000 IN THE FIRST 5 HOURS, RECORD HIGH FOR OUR CLUB.
Product:Portable Power Station G500L
This is a manufacturer from China. We launched the previous model before and funded over $150 thousand in total. Since then, we have built a great relationship with the manufacture and they entrusted the latest model to us, which made a huge hit!
CASE#3
Three million in the first two hours. Total sales of $17 million!
This is a manufacturer from Shanghai, China, and this manufacturer had a lot of demands, but we negotiated online and got an exclusive contract, and our client also did a good job of attracting customers in advance, and we were able to raise 3 million yen on Makuake, which is 17 million yen in total.
We are looking forward to having the opportunity to add your Kickstarter/Indiegogo campaign to our portfolio of crowdfunding successes!
Branding
We strive for innovation even in the most common conventions.
Paid Media Marketing
We take pride in creative design that is never lost in translation.
Social Media Marketing
Contact our support team if there is an issue with your site.
Audience Research
Use our powerful admin system to manage your tasks.
Crowdfunding Consulting
We strive for innovation even in the most common conventions.
Referral Marketing
We take pride in creative design that is never lost in translation.
Campaign Management
Use our powerful admin system to manage your tasks.
Content Creation
Contact our support team if there is an issue with your site.
Order our service to take one step ahead to success!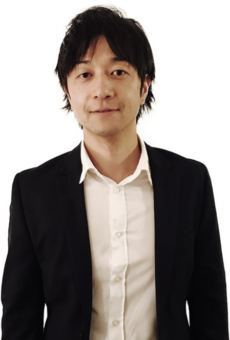 Kazuma Hayashi
SAATS Inc & ELITERS Inc. Founder & CEO
● Founder and CEO of SAATS Inc that is the solution provider for eBay and Amazon merchants in Japan since 2008. 
● Founder and CEO of ELITERS Inc that helps international manufacturers entering to the Japanese market by starting from crowdfunding marketing followed by B2C and B2B sales activity.
● Cross-Border Trade Expert
● eBay Certified Consultant since 2010.

● Became an exclusive distributor for the eBay analytic software called TERAPEAK in 2009 for 8 years until it was acquired by eBay in 2018. 
● Provide a multi-channel listing and order management software, SAATS Commerce since 2014.
● Published the book about how to start eBay business.
● Supported over 250 crowdfunding projects launched in the role of negotiating with manufacturers for agreement terms.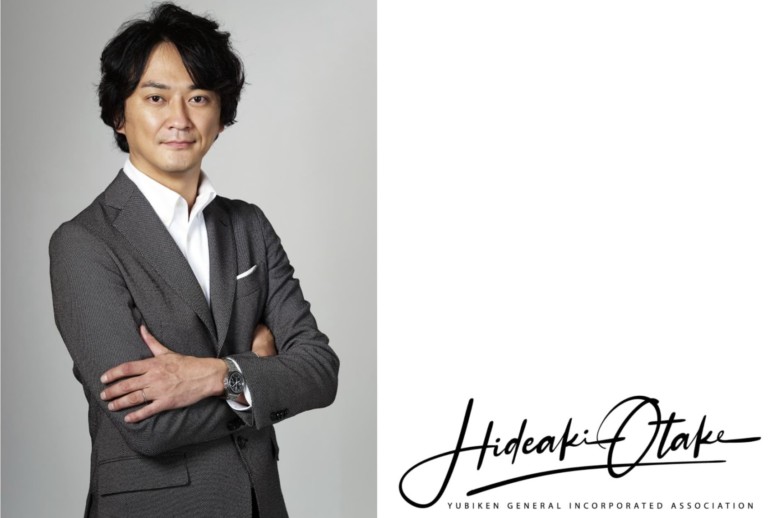 Hideaki Otake 
YUBIKEN GENERAL INCORPORATED ASSOCIATION
President
The leading influencer for the product sales based crowdfunding and an official Makuake evangelist.Official curatorial partner of CAMPFIRE and GREENFUNDING.
Mr. Otake is the official advisor for ELITERS CLUB.
He has produced a total of 300 crowdfunding projects amounting to over 600 million yen.
In addition to being the president of the YUBIKEN GENERAL INCORPORATED ASSOCIATION, he is also an agent for China trading, and manages several trading companies and businesses. As an import consultant, he has given seminars and consultations all over the country and has advised more than 5,300 individuals and companies over the past eight years. He has spoken at Japan Post, Yahoo! and others, and his activities are diverse; he was awarded Makuake Best Evangelist 2019.
Publication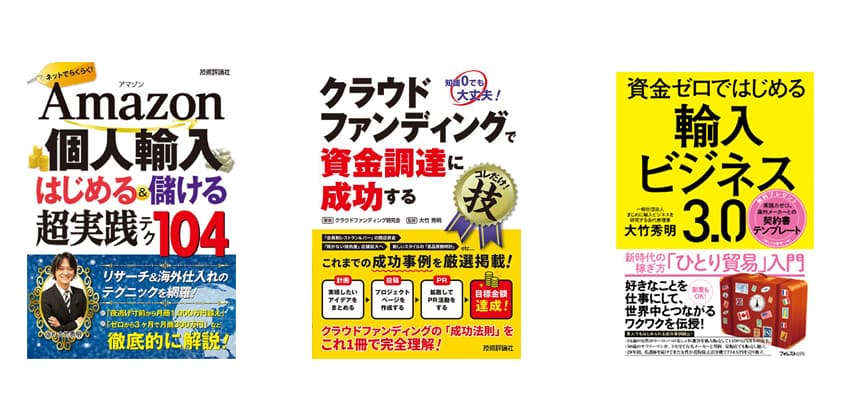 His book on the crowdfunding business, "Import Business 3.0," has sold more than 10,000 copies in the first three months after its release and is ranked #1 in five Amazon categories.
Hideaki Otake's official website
https://hideaki-otake.com/

YUBIKEN GENERAL INCORPORATED ASSOCIATION
https://yubi-ken.com/